Author: Tomas Herrera
At EmVenio Research, we strongly believe that a successful company is not just about profits and growth, but also about building meaningful connections with the communities it serves. And the month of May was no exception! We had the pleasure of forging new relationships and strengthening existing ones, all while exploring exciting opportunities for growth and innovation. From attending and participating in community-based events, we do our due diligence with like-minded organizations to stay connected with our communities every step of the way. We listen, we learn, we share, and we provide, to continue improving our services even further.
Our committed research team kicked off the month with a bang by attending the Vietnamese American Medical Professionals Community Health Fair in sunny Orlando, FL! We were thrilled to connect with people from all walks of life and share our passion for increasing access to clinical trials and opportunities for joint study participation. In Georgia, we had a blast exhibiting at the two-day Alive Expo, which was all about healthy lifestyles, wellness, fitness, and green living. And in California, we hit up the Los Angeles (LA) County Fair and participated in a California Pop-Up event at the local community plaza. We were proud to advocate for the importance of clinical trials and continued research, and we loved sharing information about the opportunities available.
Another exciting event took place, on May 23rd at the Illinois Medical District (IMD) campus celebrating the grand opening of our Community Research site, and it was a day to remember. IMD CEO and Executive Director Allyson Hansen was joined by Commissioner O'Brien, Commissioner Gorski, Commissioner Kalayil, and EmVenio leaders for the ribbon cutting at the site. The atmosphere was electric as everyone gathered to witness this momentous occasion. The following day, IMD hosted its first annual Art Fair, which was a huge success. Attendees had the opportunity to participate in a graffiti demonstration, enjoy music, tacos, and more. The EmVenio team was also present at the event, providing information on clinical trials and giving out swag. It was a fantastic way to bring the community together and celebrate all that IMD has to offer!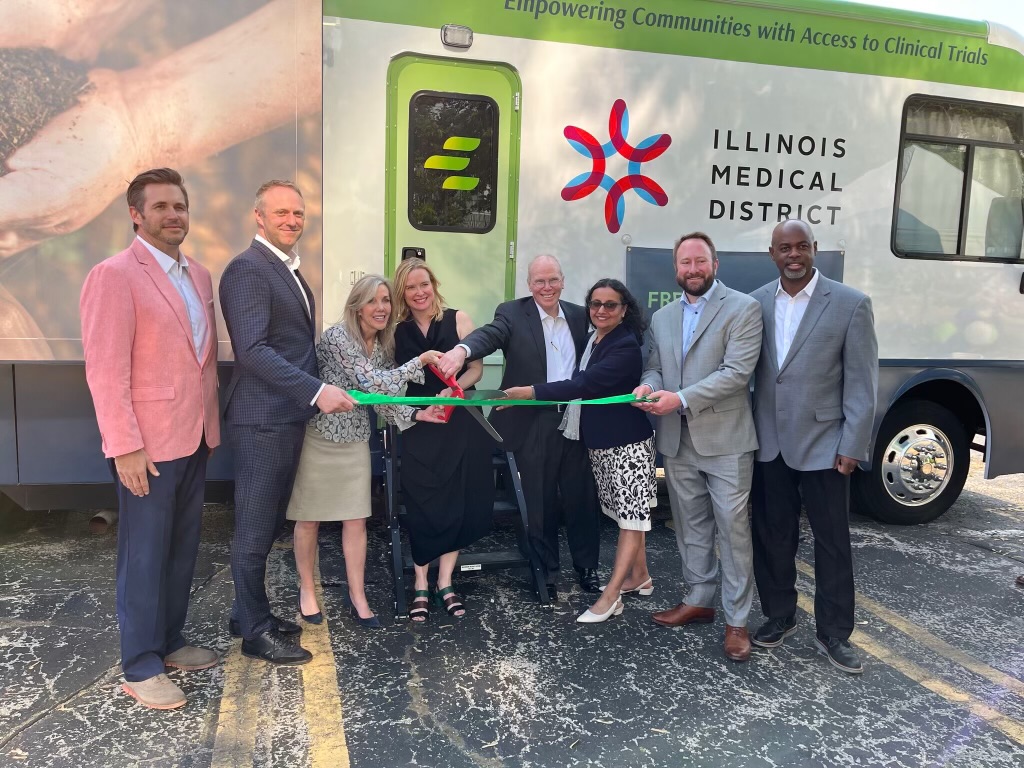 One of our most memorable experiences was bagging groceries for the Meals on Wheels Program in Texas. It was a humbling experience to see firsthand the impact that this program has on the lives of seniors and individuals with disabilities. Additional events we participated in were the Bethany Foundation Route 66 event in Oklahoma. This event brought together people from all walks of life to celebrate the history and culture of Route 66. We were proud to be a part of this event and to support the Bethany Foundation's mission of preserving the legacy of Route 66. Finally, we've attended networking events in Orlando, Florida, where we've had the opportunity to connect with other professionals and learn about new developments in our industry. These events have been invaluable for us as we continue to grow and expand our business.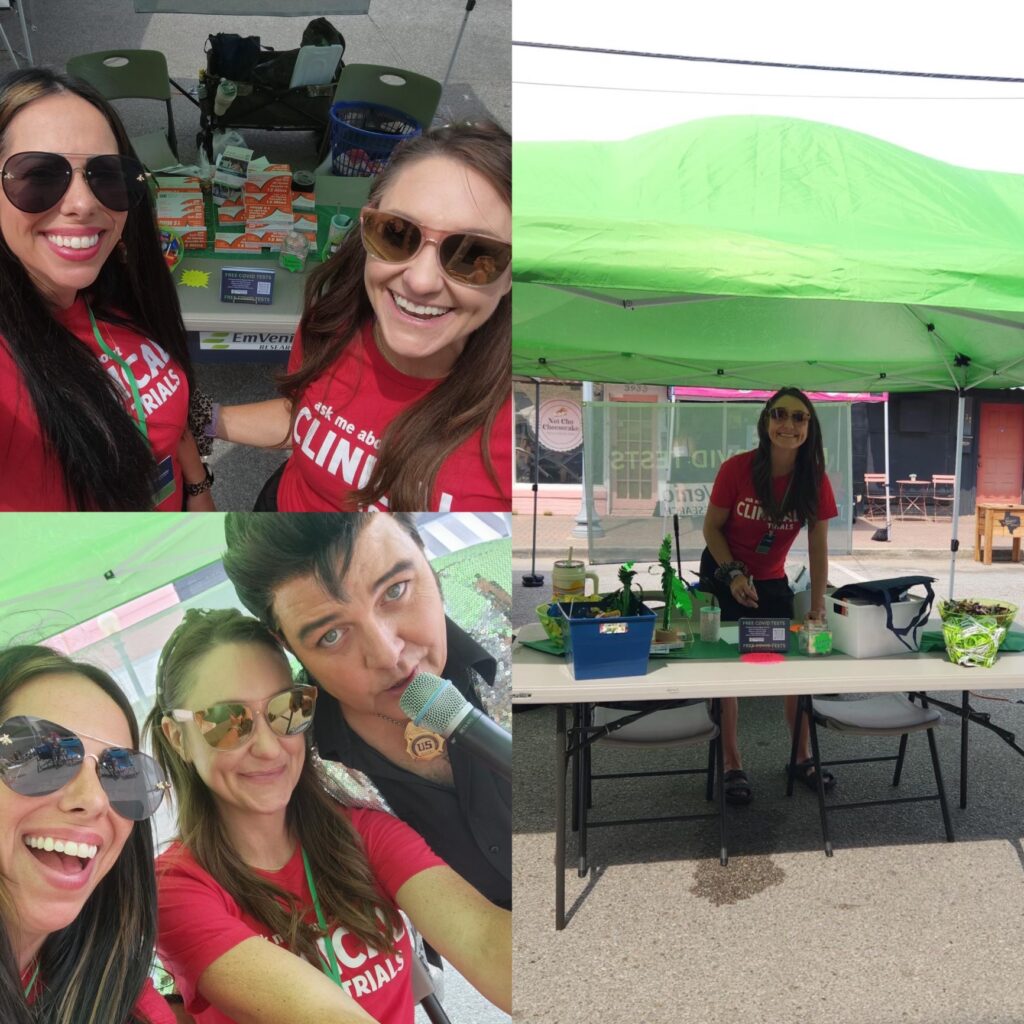 At EmVenio, we believe that being involved in the community is essential for our growth and success. By connecting with people and organizations, we can learn from their experiences and bring continued education and access to all.