We are excited to bring you the latest updates from our recent activities and initiatives. EmVenio Research continues to make strides in promoting our studies and health screenings, as well as engaging with local communities and organizations.
We are excited to announce that Fusion Fest has featured EmVenio Research on their Instagram site, at our Florida Location. Fusion Fest is a renowned organization that celebrates and educates the local community on diverse cultures and community engagement through food, fashion, film, art and other creative measures. We will be hosting a booth at the Fusion Fest Festival Nov 25 and 26, in the Seneff Arts Plaza, outside of the Dr. Phillips Center. Come join us! We recently spoke with Fusion Fest. To see the post, please click https://www.instagram.com/reel/Cw74-z1rSiu/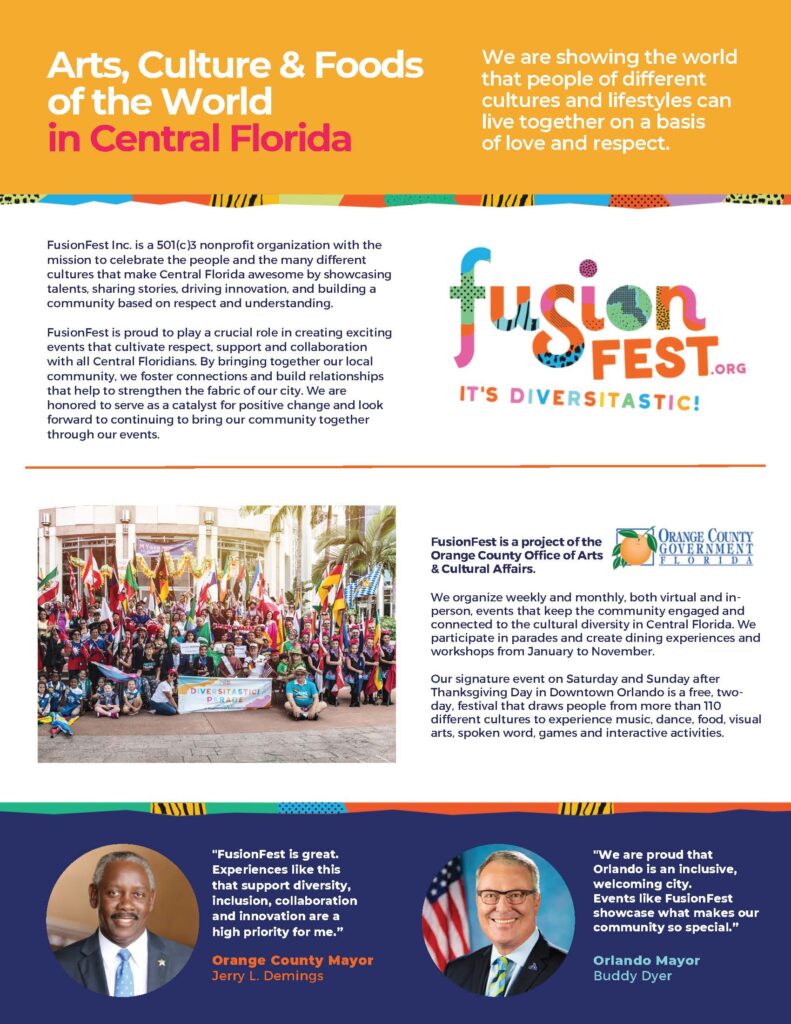 Our team recently attended a community event at the local library in Arizona. We provided information and resources to community members, aiming to raise awareness about the importance of health screenings and research studies. It created a fantastic opportunity to engage with individuals and address their concerns. We are grateful for the warm reception we received.
EmVenio Research had the privilege of attending a networking event organized by the Phoenix Chamber of Commerce. This event provided us with an excellent platform to connect with local businesses, professionals, and community leaders. We were able to share our mission, discuss potential collaborations, and explore opportunities for further community involvement.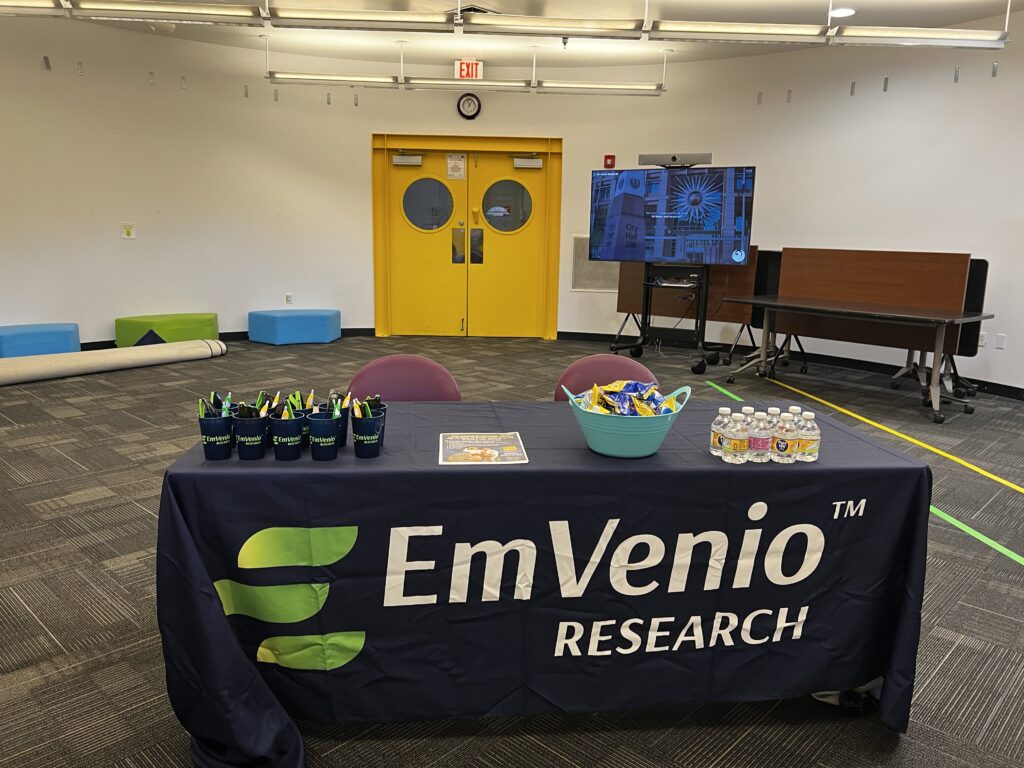 The Oklahoma City team made a significant impact at the "Scissor Tale Block Party." This event attracted an exceptional crowd, including community members who showed great interest in our free health screening initiative and upcoming BI weight management study. We were delighted to engage with individuals who are enthusiastic about taking charge of their health and participating in our research efforts.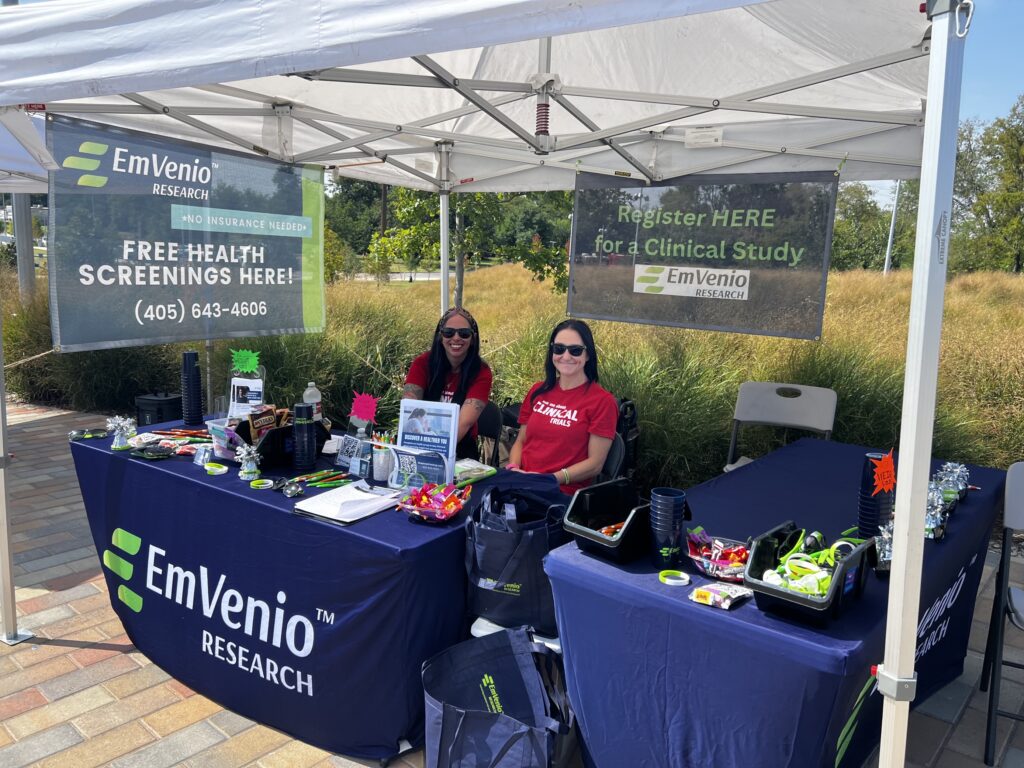 At EmVenio Research, we remain committed to advancing scientific knowledge, improving healthcare outcomes, and empowering individuals through research participation. We appreciate your continued support as we strive to make a positive difference in communities across the country.