EmVenio Research's dedication to the community is demonstrated by action. Our passion for engaging local communities is what sets us apart.

On March 6th, our mobile Community Research Site was on campus! The students from Georgia Tech School of Industrial Design and Georgia Tech School of Architecture in Atlanta, Georgia were provided a tour. Students observed and asked questions about its design, operations, and shared insightful feedback to advance the future of access solutions as part of this semester's project. We were grateful to have partnered with Georgia Tech's James G Budd MD, John Peponis MD, along with Amy David, Paul Della Maggiora, and Doug Matthews from Avallano to drive such a meaningful project challenging young minds to solution age old industry problems.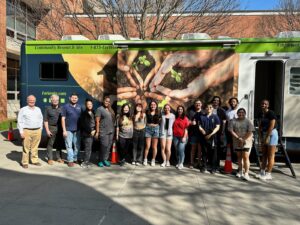 The week prior our Texas team prepped 160 meals for 30 families for Meals on Wheels in partnership with the Highland Hills Community Center. Our Arkansas team delivered breakfast to the New Creation Bible church for its event on Dementia. In Oklahoma, our team of clinicians assisted with building Easter Egg Baskets for the children's church program at the Portland Avenue Baptist Church. We held a ribbon cutting in the Waterford Lakes Town Center to celebrate the opening of our research site in Orlando, Florida. We were honored to have the opportunity for the District 5 Commissioner, Emily Bonilla, to cut the ribbon for us on March 8th. District 4 Commissioner Maribel Gomez Cordero honored us with a Letter of Recognition delivered by her team Ricardo Miranda-Rodriguez, Rafiq Rao Ruiz. Local partners, friends, and supporters joined the celebration. We are thankful for the opportunities to develop such deeply rooted relationships. This approach allows for open discourse with a willingness to understand and collaborate on ways to better engage more people in clinical research.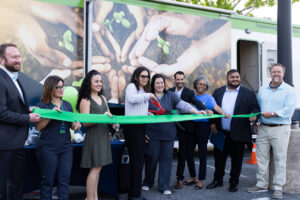 Join us in our passion to localize clinical trials through community engagement initiatives.